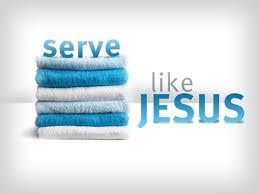 Currently we have only two paid staff at the church. Every other aspect of our ministries is run by volunteers. Therefore, we are always in need of more help.
If you'd be willing to volunteer in this area or in any of the other ministries please call the church office (952-938-1121) or email the pastor at kccfamily@comcast.net and someone from one of those areas will be contacting you.
Thank you to all of you who currently volunteer.
Nursery:
We are continuing to look for individuals who are good with little ones who'd be willing to help take care of them during our morning worship time. The nursery is located in the lower level of the church and you'll still be able to listen to the entire service on a speaker in the nursery. Note: we don't always have little ones with us on Sunday's, so some Sundays that you're scheduled you may not be needed in the nursery and can then stay upstairs for worship.
Cleaners:
Our facilities are cleaned each week by a team of volunteers. They serve on a once a month rotational basis. We are always in need of additional people for this ministry. This commitment would generally be about 1 to 1 ½ hours per month.
Kitchen help:
About 8 times a year we have potluck meals after our morning worship service and at some special times as well. We are in need of individuals who'd be willing to help set-up for these in advance (move tables around and put table cloths on them to make them look pretty), set the tables with serving ware, get the food out onto the serving tables, refill the beverage containers as needed and then clean up in the kitchen afterwards. You wouldn't be stuck with this alone, but would be part of a team effort.
Parking Attendants:
We have several older individuals in our congregation who could use assistance as they arrive at church and after the services to park their cars, thus allowing them a shorter distance to safely walk to and from church to their vehicles.
Helpers for Children's Church:
During portions of our morning worship service we offer an age appropriate interactive learning time over in the YES Center for children. Our leaders are constantly in need of helpers over there. They would be assisting the leaders with crafts, worship and just general helping our students learn in a safe and welcoming environment.
Greeters:
One of the most important ministries we have is our greeters. They are usually the very first people visitors see when they come into the church building and therefore set a tone of friendliness and acceptance. Your responsibility would be handing out bulletins, smiling and directing them to where they need to go. If they have children you'll need to direct them to someone who can take them across the street to the children's ministries. You'll need to stay in the back greeting for a few minutes after the service begins and then you can be seated with everyone else.