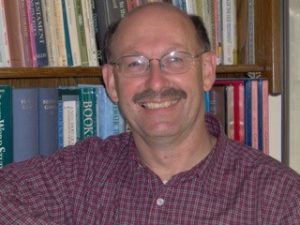 kccfamily@comcast.net
952-938-1121
Brian has served as our pastor since 1990. He graduated from Minnesota Bible College and furthered his education at Lincoln Christian Seminary.
Brian loves God and people and can be located easily by listening for his infectious laugh. Over the years, Brian has worked to establish many friends and several partnerships throughout the city of St. Louis Park.
Brian teaches and preaches with enthusiasm partnered with a deep commitment to applying God's Word to our lives.
Brian has been married to Connie for over 30 years and enjoys spending time with the family (which includes 3 children, and 3 grandchildren). Other activities he enjoys are exercising, eating delicious food, bicycling, sports, gardening and going on vacation with his family.
JJ started his ministry at Knollwood in 2017 on a part time basis. He graduated from Crossroads College in 2007 and spent many years serving as an Associate Pastor at a church in Lakeville. He works full time at Eastview High School in Apple Valley as the Technical Director of their theater program. JJ, his wife NaTasha, and their two children, Josiah & Analynn live in Apple Valley. JJ loves baseball, soccer, coffee, and local music. He is passionate about getting people to realize exactly who they are in Christ and how to serve him in all parts of their lives.