Knollwood Christian Church is honored to be partnered with ten different missions spreading God's kingdom in the world. We are active in supporting these missionaries with our prayers and with gifts of money. The ten missionaries from KCC are located in following countries—India, Asia, Philippines, Japan, Thailand, Haiti, Honduras, Dominican Republic, Iowa, and MN.
Northern Lights Christian Church is the newest church plant of the Multiply Minnesota ministry. Located in Duluth this church plant has been growing numerically as well as spiritually since it's beginnings in 2012.
Vision: Northern Lights Christian Church is a community where LEARNING is encouraged, LOVE is experienced and LIVING is exciting because Jesus is Savior and Lord!
Mission: Northern Lights Christian Church exists to glorify God by empowering all people to become genuine, functioning followers of Jesus Christ.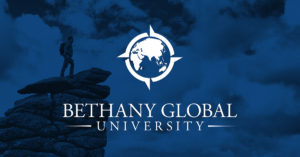 Since 2015 KCC has supported 4 students from Bethany Global University who are on mission internships as part of their schooling.
Leigha – Philippines
Raquel – Kenya
Kendyl – Thailand
Sarah – Tanzania
Dominican Republic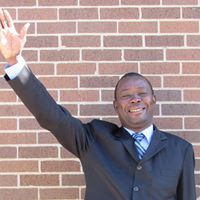 Haitian Ministries, Dominican Republic exists to share the love and hope of Jesus Christ with Haitians living in the Dominican Republic by supporting and encouraging pastors, leaders and congregations through Bible teaching, prayer and friendship.
This ministry is led by it's founder:
Jean Paulite.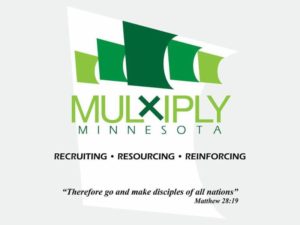 Multiply Minnesota exists to multiply disciples in new and existing churches through recruiting, resourcing and reinforcing leaders.
How You can Help: Praise for the great things God is doing through Northern Light Christian Church. Praise the Lord for the team members of Multiply-Minnesota.
Pray for prayer and financial supporters for Multiply-Minnesota.
Pray for wisdom to raise additional funds to support Northern Light CC so that it can continue to have a successful transition to ecoming self- supporting.
Pray for God to raise up church planters and resources for future church plants in Minnesota.
Website: Multiply Minnesota
Hands of Compassion
For the past 20+ years, Steve and Ann have been serving in Southeast Asia.
Grace Christian Ministries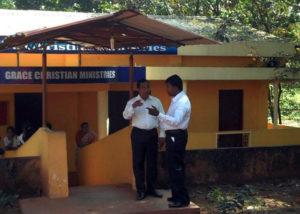 Grace Christian Ministries is a mission in Pathanapuram, in the state of Kerala, India. GCM was founded and is maintained by Babu Samuel. GCM consists of approximately 20 churches, a Bible College and an Orphan's outreach ministry.
Christian Dominican Evangelistic Mission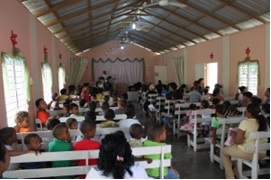 CDEM is a mission organization made up of Dominican national pastors and workers who are striving to reach Monte Cristi and the surrounding areas with the saving message of Jesus Christ
Website: CDEM
Deaf Missions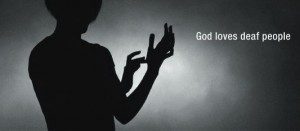 Missions is a Christian mission dedicated to helping deaf people SEE Jesus Christ, so they may accept Him as their Savior and grow in Him. Deaf Missions was founded in 1970. People across the United States and Canada, and in more than 95 other countries, are served by Deaf Missions. Bible visuals produced by Deaf Missions are used by more than 60 different denominational groups. The work is supported by freewill offerings from individuals, churches and organizations.
Website: Deaf Missions
Lifeline Christian Mission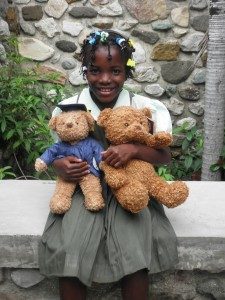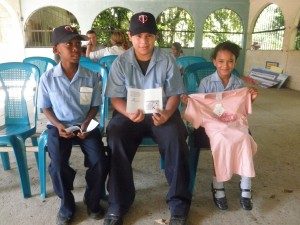 About Us: Our Story: For more than 30 years Lifeline Christian Mission has been working to meet the physical and spiritual needs of people around the world while involving people from the United States and Canada in the ministry work of fulfilling the Great Commission. Founded in 1980 by Bob and Gretchen DeVoe, Lifeline began serving in Haiti and today ministry extends to at least 8 countries or people groups, ministering to tens of thousands of people on any given day and engaging thousands of people in Great Commission work weekly.
Our Impact: To meet physical needs while sharing the eternal hope of Christ Jesus, and engaging Christians to live out the Great Commission.
Statement of Faith: Lifeline Christian Mission is doctrinally aligned with non- denominational independent Christian Churches and Churches of Christ. We believe that by the grace of God, having heard and obeyed the Word, man can have salvation. One must repent, confess, accept Christ as Lord and Savior, and be immersed into Christ, receiving the indwelling of the Holy Spirit, and continue to live in accordance with Christ's teachings. We believe that the Bible is the inspired and inerrant word of God.
Website: Lifeline