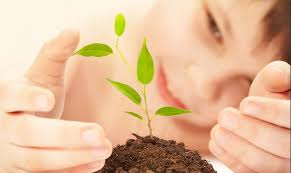 During the school year, each Sunday morning, children can participate in Bible Educations Classes. Teaching the Gospel to our young is vital to setting a good foundation for them.
This past fall we started The Gospel Project and will continue it through the summer in Junior Church.
The Gospel Project® for Kids immerses kids and preschoolers in the gospel through every story, theological concept, and call to mission from Genesis to Revelation. Ultimately, the gospel message changes everything; heart transformation can only take place when a child experiences the gospel. Through The Gospel Project® for Kids, kids and preschoolers will understand the Bible is not just a collection of stories, but one unified story—God's story of redemption.
Next fall classes will resume at 8:45am and we get into the Word and teach, offer related crafts, songs and videos. During the Worship Service we offer Junior Church for K-6th grade. And there is a infant-toddler nursery available in the lower level of the church building and across the street in our education building.
Helpers for Children's Church:
During portions of our morning worship service we offer an age appropriate interactive learning time over in the YES Center for children. Our leaders are constantly in need of helpers over there. They would be assisting the leaders with crafts, worship and just general helping our students learn in a safe and welcoming environment.