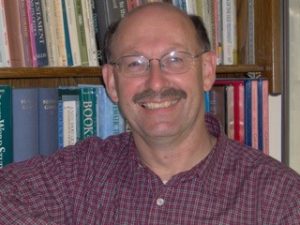 kccfamily@comcast.net
952-938-1121
Brian has served as our pastor since 1990. He graduated from Minnesota Bible College and furthered his education at Lincoln Christian Seminary.
Brian loves God and people and can be located easily by listening for his infectious laugh. Over the years, Brian has worked to establish many friends and several partnerships throughout the city of St. Louis Park.
Brian teaches and preaches with enthusiasm partnered with a deep commitment to applying God's Word to our lives.
Brian has been married to Connie for over 30 years and enjoys spending time with the family (which includes 3 children, and 3 grandchildren). Other activities he enjoys are exercising, eating delicious food, bicycling, sports, gardening and going on vacation with his family.
Welcome JJ Miller and Family!
We are honored and thankful that the Lord has led us to hire JJ Miller as an Associate Pastor, on a part-time basis. This is to help shepherd the 20,30 something community within our church and to help them deepen their spiritual walk with the Lord. To foster deep and abiding relationships with each other and within the body.
JJ has been married to his bride NaTasha for 10 years. They have 2 wee ones Josiah and Analynn. Josiah is 3 years old, and we are told, "he keeps them on their toes!"
Josiah is a big brother to a new wee sister, Analynn.
JJ comes from a background of Associate Pastor, Youth Pastor, set/sound /construction /lighting and design for the Performing Arts Center at Eastview High School.
We are thrilled that God has lead JJ to our front door and excited to see what He has in store for JJ and KCC!